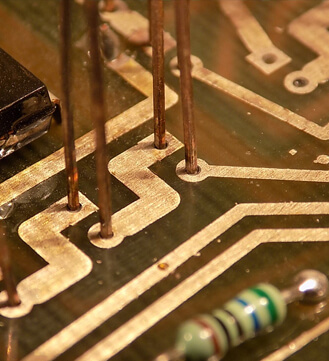 Refurbishment can significantly extend the useful life of modules, sub-systems, systems and equipment. It is often a preferred alternative to procurement of new equipment. Many customers find that refurbishment programs can save them up to 40-60% the cost of new equipment. Continued use of existing equipment also eliminates costs associated with operation training, certifications and maintenance training on new systems.
Pacific has successfully undertaken refurbishment of various electro-mechanical and mechanical modules, sub-systems and equipment since 2009. The extensive skill and experience of our technicians ensure that refurbishment undertaken by us matches with the OEM specifications. We offer a standard factory warranty on all parts and work undertaken by us.
Refurbishment Evolution
A typical refurbishment begins with a full evaluation of the unit's condition. A fixed price quotation and statement of work is thereafter prepared for the customer. A contract is finalised based on inputs received at this stage
Once under contract, the unit is shipped to our factory where a complete disassembly of wiring, electronics, sheet metal parts, housings, covers etc. is undertaken. All parts are cleaned by pressure washing, sanding, and/or blast cleaning with applications of rust-removal solvent to components as required. All exposed mechanical parts are cleaned and coated for protection. Housings are flush-cleaned. Rust inhibitors are applied. We then prime and paint all refinished and exposed surfaces with high-grade exterior paint. All items are carefully inspected for wear, damage, or defects, including body mounted components, housings, covers, sheet metal parts, and drive line components, such as gears, reducers, drive shafts, and pulleys. All component that fail to meet specification or that are causing a problem are replaced. Such parts may include worn or damaged wiring, drive belts, brakes, synchro packages, limit switch packages, wiring harness, and positioner cables from the control console etc.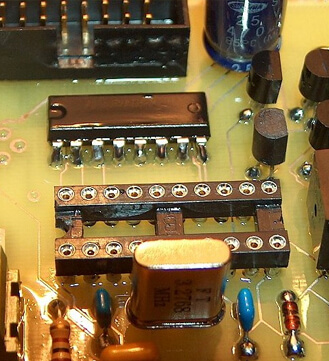 In as much as the electronic components are concerned, a special series of tests are undertaken to establish soundness of the existing parts. In the event of even a slight deviation or shortfall, the components are replaced using quality certified equivalents. A full functional check is undertaken to ensure trouble free performance of the system.
We then install new parts along with any of the surviving legacy parts. During this step, all items that may be adjustable such as gear train backlash and travel limits in all axis are tuned and all gear lubricants, damaged components and damaged wiring are replaced. We maintain zero-tolerance for product failure of new, refurbished and remanufactured equipment. Before leaving our facility, all parts and modules will be tested, recounted and inspected by our quality control department.
An acceptance test on the unit is conducted to assure correct functional performance. Optionally installation and commissioning tests are carried out at the customer site, along with other numerous optional range support services.
All refurbished items are backed with a quality factory warranty upon product delivery.