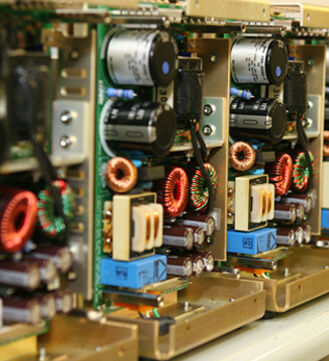 Since 2011, Pacific has been successfully manufacturing mission critical components/ sub systems like automatic control units, sensors, precision instrumentation meeting the stringent quality requirements of its defence and industrial customers through its comprehensive precision mechatronics assembly service, weaving together electrical, electronic and mechanical assembly skill-sets in the production of moving mechanical sub-assemblies.
These components /sub - assemblies have been successfully integrated with existing legacy systems thereby boosting the indigenization drive of the Armed Forces. Pacific has repeatedly proved to be a reliable source for import substitution through its innovative indigenous and largely in-house efforts.
The entire process of manufacture commencing with design up to final assembly and testing are undertaken strictly as per laid down process sheets/ work instructions and adhering to stage wise quality checks ensuring snag free operations and complete traceability.
Pacific has over a period of time professionally developed and nurtured a very wide network of reputed vendors thereby building a very robust supply chain. All the manufacturing inputs, in terms of material and spares/ sub components etc., are sourced from these international and national tier one manufacturers possessing doubtless quality credentials. This ensures that all of Pacific's products are made up of the best raw material meeting the best industry standards. It is therefore not surprising that none of our products have ever been rejected that too due to sub standard quality.
In addition, engineering design and build services for prototyping and custom build applications are also a part of its portfolio. Towards this Pacific's engineering staff works together with its customers to achieve in the delivered products all design parameters and specifications.
The activities involved in the process of manufacture of Electro- mechanical products are :
Precision mechanical part manufacturing
Electrical assembly
Functional testing
Reliability Testing
Precision mechanical part manufacturing
Our electromechanical manufacturing section carries out sheet metal box build, electronics integration, and testing. The integrated services include sheet metal fabrication, sourcing of customised components / sub-assemblies extending to extensive support for full turnkey projects. Our dedicated facilities offer full level support for all facets of material selection, build and test stands, and final functional and QA processes. Our electromechanical project teams offer experience with every step of the build and final process.
Precision parts as required for the assemblies/sub-assemblies are machined from ferrous or non-ferrous material. The production of these components calls for a high level of technical skills, precision, accuracy and consistency. All such components are manufactured using in-house expertise.
All the material utilizes for manufacture are subjected to chemical composition tests conducted by government accredited laboratories ensuring quality and traceability during and after production.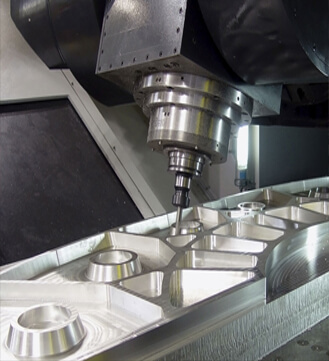 Our machine shop is very well equipped and has, among other equipment, a high precision 4 axis CNC milling machine capable of undertaking complex operations with tolerance of up to +/- 0.01mm.
A judicious combination of the available high end and mid-range machinery ensures that our production requirements are optimized while maintaining cost competitiveness.
Our experienced and highly skilled operators and programmers have ensured that our products are at all times of the highest quality. We have consistently achieved a first pass yield of 99% and a final QC yield of 100% over the last decade.
A stringent quality assurance policy and strict QC checks utilizing state of the art precision measuring equipment have greatly assisted in maintaining our quality standard.
Electrical Assembly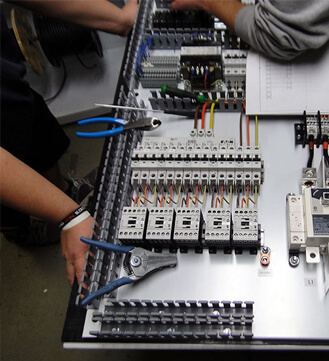 Most of the electro-mechanical assemblies require wire/cable inter connections either through cable forms or point to point wiring. As part of our services, we provide cable connections for moving assemblies, wiring of switches and instruments panels as well as sophisticated control cabinets. All such work adheres to laid down quality standards.
The process of assembly includes identification / design of the cabling system such that optimum use of the available space is made of. This also calls for precise positioning and routeing of system connectors/wires/ cables / harnesses and their error- free connectorisation. We work on an extensive selection of copper and coaxial cable interconnectors and harnesses built to exact specifications. Our production capabilities can support our customer's quick turnaround and prototype needs up to full volume production
The availability of experienced personnel to carry out such sophisticated tasks has been the hallmark of Pacific over the years.
Functional Testing
No product can be deemed to meet specifications and standards until they are tested functionally and proven to satisfy the laid down requirements through type testing and examination of all product subassemblies to verify that electrical, electronic, and electro-mechanical parts and sub-assemblies meet job specifications. The functional tests include repeated attainment of outputs given the designed inputs.
To ascertain this Pacific has over the years built up its own infrastructure housing the required test jigs, equipment, fixtures and measuring devices. These include various types of test equipment, meters, etc ...............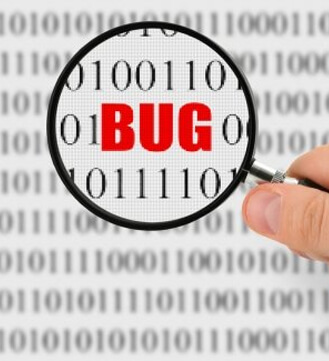 Reliability Testing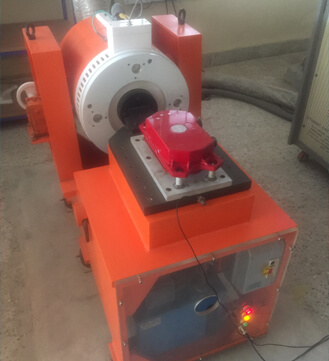 Realising the need to provide quality and quantifiable life of our products , we at Pacific have pursued policy of ensuring the reliability of our products though in-house and external tests . All our bought out components/ material are subjected quality checks. In addition all active components undergo specified tests according to laid down requirements to ensure that they have a sustainable service life.
The infrastructure available with Pacific include environmental chambers, Vibration test system, Salt spray chamber etc. In the process of maintaining standards we have also designed and produced our own test jigs and fixtures which ensures that none of our products will fail prematurely during exploitation.